The Specialist: The Costa Rica Job Excerpt:... →
The Specialist: The Costa Rica Job Excerpt: Chapter 24  If you love spy action and kick ass beat down type fight check this chapter out! The author does a great job of getting you involved with the action, you forget what you were thinking before you started reading it. Phillip
1 tag
Phillip W. Sheppard http://www.realitywantedawards.com/ Go Vote For Abi for Female Reality Star Villain support our fellow Survivor Alumni. The Specialist 2013 RealityWanted Awards : Welcome To The Official RealityWanted Reality TV Awards www.realitywantedawards.com 2013 RealityWanted Reality TV Awards
The Specialist Who Am I →
This book is intended as a vehicle for a...
"It is the first foray into a branding concept that incorporates elements of intrigue and cool mystery with action, toughness and ultimately, 'the modern effective male.' It is a marketable platform for Phillip Sheppard to gain positive exposure, and to associate him with an easy reading experience, full of action and intrigue.  The book is about action for entertainment's sake, but also...
Women are Powerful in The Specialist The Costa...
The most interesting thing is that women play a very active role in the book and drive almost all the action forward.  The reader  does not notice this because the author Charles Peterson Sheppard, disguises their pivotal roles behind the protagonists viewpoint, but he is surrounded by active capable women who are very tough, smart and full of self determination and warrior spirit.  The hero (The...
Amazon Purchase The Specialist The Costa Rica Job... →
Phillip, congratulations! You have one of the top 1% most viewed LinkedIn profiles for 2012. LinkedIn now has 200 million members. I want to personally thank you for being part of our community. Your journey is part of our journey, and we're delighted and humbled when we hear stories of how our members are using LinkedIn to connect, learn, and find opportunity. All of us come to work...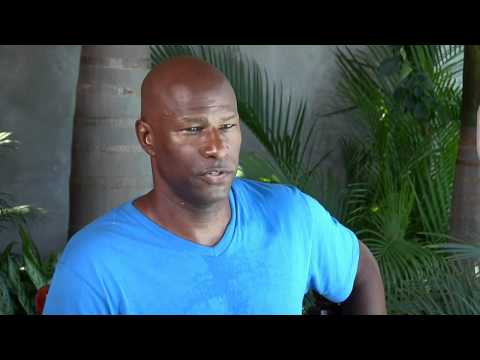 "The Specialist Picked Up The Machete In Time"
 "I picked up the machete in time to see another man rush me with a machete of his own.  He was short and squat and swung his blade with sweeping cuts, always advancing.  I tried maneuvering but he knew how to cut me off while never leaving himself exposed. I blocked his swings defensively, but they came fast and hard and I found myself backing away until I was pressed to the wall with...
jamie-elizabeth asked: Huge fan! Loved you on Survivor. Just a fan question, but who was your favourite person that you were on Survivor with?
Phillip Sheppard Is "The Specialist" in New Book...
Phillip Sheppard of Survivor is BACK! But not only is he returning on the upcoming season of Caramoan's Fans Vs. Favorites, he's also back as a special agent in a new book titled, The Specialist: The Costa Rica Job. The book is a "creative collaboration" between Phillip and his younger brother, Charles Peterson Sheppard and is available for pre-order now at Amazon.com. From the Press Release: ...
The Costa Rica Job: Part 1
                                                                                           A short fictional story written by Jesome "Hawk" Herring Enterprises, Inc. P. Sheppard & TheSpecialist  in Collaboration with CPS Works In hindsight, Mimi Sabo's phone call sparked my long-awaited return to form.  I never did let myself go completely—not even after the thirty-nine days...
BET Awards
It was an incredible honor to be a part of the BET Awards Show yesterday evening and what a show it was! The number of people I saw who have inspired me throughout my life was breathtaking. And it was humbling to hear my name called by the expansive bank of photographers as I walked down the red carpet among them. Just seeing how many people came out in support of the African-American community...
Beautiful Music and Summertime Fun
Growing up in a family with 12 children, my family learned how to have a good time with the simple pleasures in life. My parents would put on James Brown or The Temptations and we kids would stage dance competitions. This musical seed planted in me early on shaped the way I view the arts today. Now, I am not just a fan of the soul, jazz and rock and roll that typified my childhood, but a lover of...
"The ultimate measure of a man is not where he stands in moments of comfort and..."
– Martin Luther King, Jr.